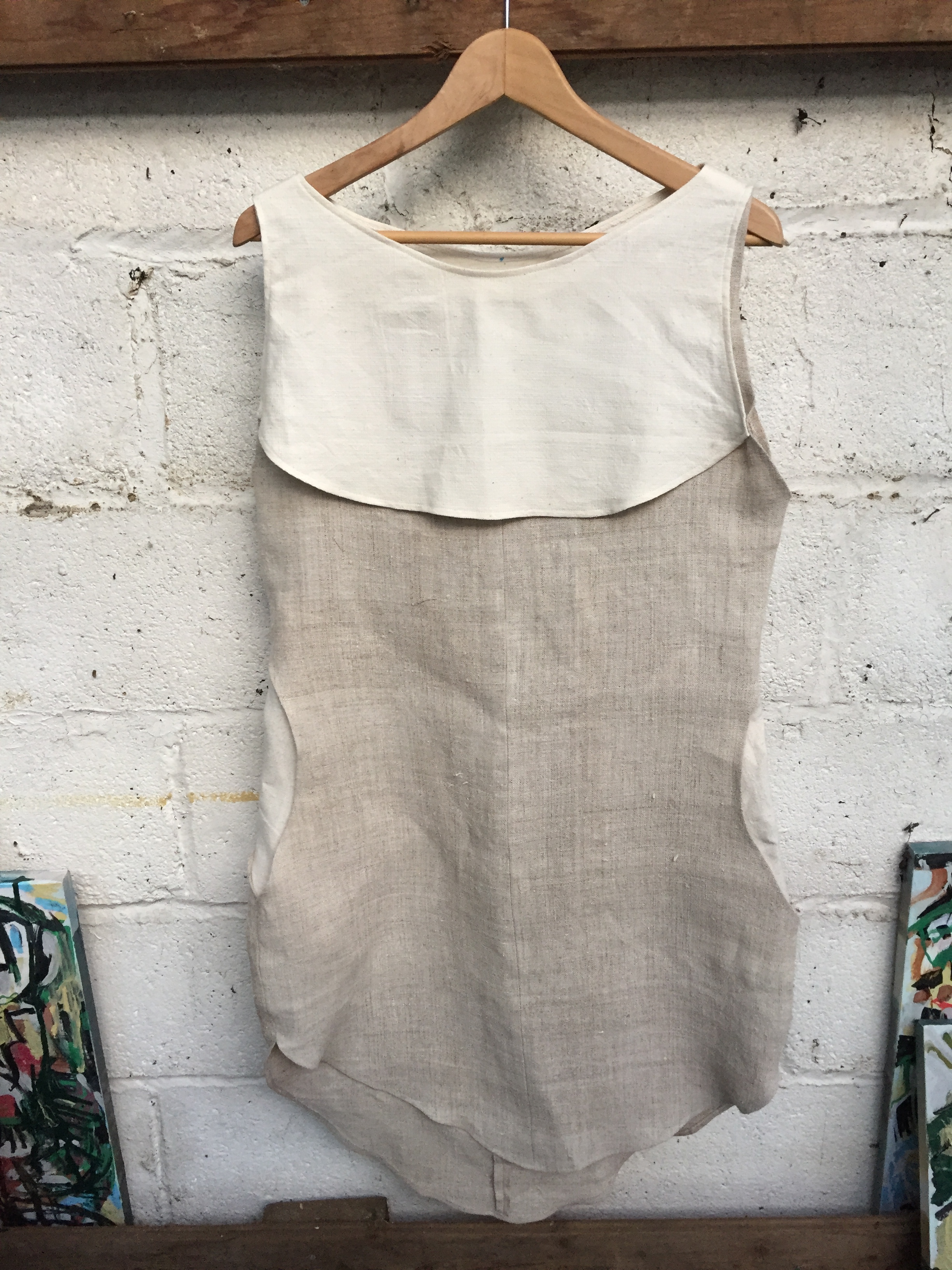 Lana Siberie- Bib Dress
Time: Vintage
Energy: Handmade
Nature: 100% vintage handmade linen

Colour: white
Size: S/M or 8/10
Edition 1 of 1
Sourced: Russia
Crafted: London, UK

Description: Bib Dress is a very gentle and elegant dress LANA SIBERIE made for these series. The front bib is shorter compared to the back. I really call it service dress, because of its energy and desire to be of help that shines through it. Cut in pockets give it more casualty.
If you are ready to understand the fact that the highest purpose is to be of help to others this is it.


Lana Siberie crafts one of a kind items from handmade, vintage and natural materials. Sustainability, Mindfulness and Wellness are the main principals that govern the realms of the brand's universe.
* The weaving irregularity and colour variations that may occur in some of these fabrics are intrinsic to the hand process by which they were woven and dyed.

Care: Due to the nature of the product, the best way to preserve and use is to gently wash your garment in cool water, use an eco washing machine, eco or natural detergent, and avoid any chemical products. Warning: don't iron the Lana Siberie label.
sale